Meet your travel experts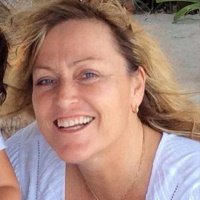 Betty Bolte
My love affair with Latin American began with a year's journey, taking a break from Europe, learning Spanish and exploring a different side of life. This wonderful adventure inspired my life in the world of travel beginning as a tour leader taking groups through Mexico and Central America in the late 1990s. After deciding to make Mexico my home in 2000, I set up Solana Tours in order to share my extensive experience and enthusiasm for our destinations in designing new routes for my own clients.

My personal knowledge of Mexico, Guatemala, Honduras and Belize means that Solana Tours can provide a really special adventure which fits your needs perfectly.
For many years, we have been working directly with knowledgeable local tour guides and small hotels, building strong relationships, to ensure that our clients get a real feel for the area and the people. To me this is what travel is all about…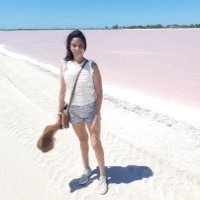 Erika Estrada
Thankfull for all the things around me, I enjoy the simple things of life and I love to share all moments with my Family and Friends, I enjoy traveling with a backpack and walk around taking pictures, my favorite time of the day is sunset with a good coffee.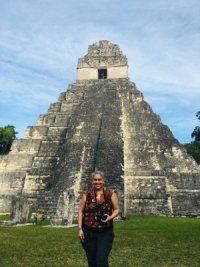 Laura Aguilar
I enjoy travelling, creating fun and different experiences. With a permanent curiosity to know new places, I love to talk with its inhabitants, tasting new dishes, and visiting its surroundings. And if on my way there is a hammock, I like to relax there and enjoy breeze, sky or sea.. or all together !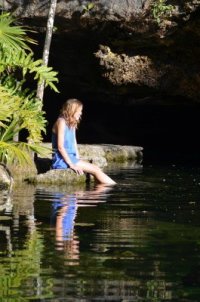 Lise-Marie Spinnewijn
I was born and raised in Belgium but after my Tourism studies, I decided to go and discover the world. After some years in Spain, I wanted a new adventure. I planned to maximum stay 1 year in Mexico but fell in love with the country and later with my, now Mexican man. What I like the most of Mexico is that every place is unique, the food is delicious and the Mexicans are very open and friendly. My favourite thing to do is to discover new places, learn everything about those places but I can also enjoy to read a good book. And you always make me happy with good mexican tacos or Belgian chocolate :)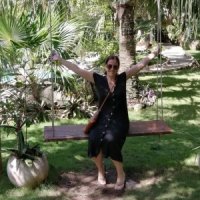 Elvira Huijsen
Hola! I am Elvira and I am in charge of the sales department at Solana Tours. I am from the Netherlands but have found my new home here in Mexico already many years ago. I love the way of living here, everything is more relaxed, people are so open and friendly and make you feel welcome everywhere you go. And of course the great weather all year round is helping too ;-)
In my free time I love to go to the beach and visit new restaurants as I am a hugh foodie and love everything about the mexican food, except maybe the hot salsas as I am still not used to them ;-). My favorite place would be Playa del Carmen, as this is my home. But I also love to visit the island of Isla Mujeres, the cenotes in the Yucatán área and Mexico City, where my boyfriend is from.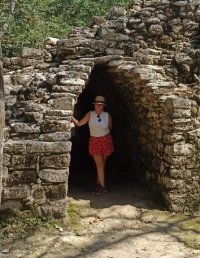 Mayela Rodriguez
I'm a person who always sees everything in a positive way! I feel very lucky living in Playa del Carmen and to be able to enjoy all the Iandscapes surrounding me. Mainly our amazing cenotes , beaches, and all the natural places. I love visiting the "pueblitos mágicos" and I love the feeling every time I discover a new one! I'm also a fan of the Mexican cuisine with its thousands of delicious dishes. My favourite will always be "the tacos" however they may be filled. Normally in my free time I like watching movies and stay at home relaxing, but my perfect day will be sitting on a little known beach with family & friends,my doggies and of course a cold beer in my hand.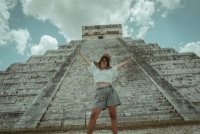 Valeria Chavez
Hi! I'm Valeria, I'm originally from Guadalajara, Jalisco (Home of tequila and mariachi!) but moved to Playa del Carmen 4 years ago. I'm a very proud mom and love my life here! Away from the big city, traffic and pollution. My perfect day is going to the beach and enjoy the sun. I love the diversity that this town offers.
I really enjoy being at home with my family but never say no to an adventure! I Love going to new places and discover what they have to offer.
Hope to see you all soon in Mexico!